In 2016 we started small by installing a few pool fences for friends and family. Since then we have installed a variety of fences throughout eastern South Dakota.
We look forward to working with you to transform your backyard into a private oasis. Call EAST-LINE Fence for all your fencing needs. 605.881-3272
What are you looking for?
We will discuss your needs and budget to find the best solution.
Free Quote
We will put together a free quote for you within 3 business days.
What is your style?
Once the quote is approved, select the style and material that works best for your project.
Installation!
Install time! Custom fences built by hand. Happy customers are our #1 goal.
What our customer are saying:
"The EAST-LINE Fence team did an amazing job solving my fencing needs. They were very knowlegable about their products and made finding the right fence an easy process. Between their great customer service and their strong work ethic, I would recommend them to anyone looking for fencing in the Brookings area. Very good customer service."
– Kelan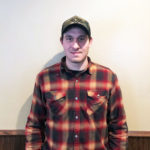 Eric Waliezer
Eric is head of sales and marketing and is the youngest of the group. He has very high energy, loves meeting people and helping them with all of their fencing needs. In Eric's spare time, he loves spending time with his wife Chelsea and their two daughters. He also enjoys hunting, fishing, and spending time in the outdoors.
Jay Rosenlund
Jay is head of operations for a very good reason as he loves to dive into the details and make sure quotes are accurate and on time, every time. In his spare time, Jay enjoys spending time with his wife Christi and their eight kids. He also enjoys working on his small farm and riding horses.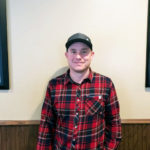 Michael
Michael's high energy and good work ethic has helped him build multiple companies at a young age. He enjoys solving problems and growing small businesses. In his free time, Michael enjoys spending time with his wife Jocelyn and their five children. He also loves hunting and being in the outdoors.